SMF AVAILABLE FEB 2 (FRIDAY) Click for deets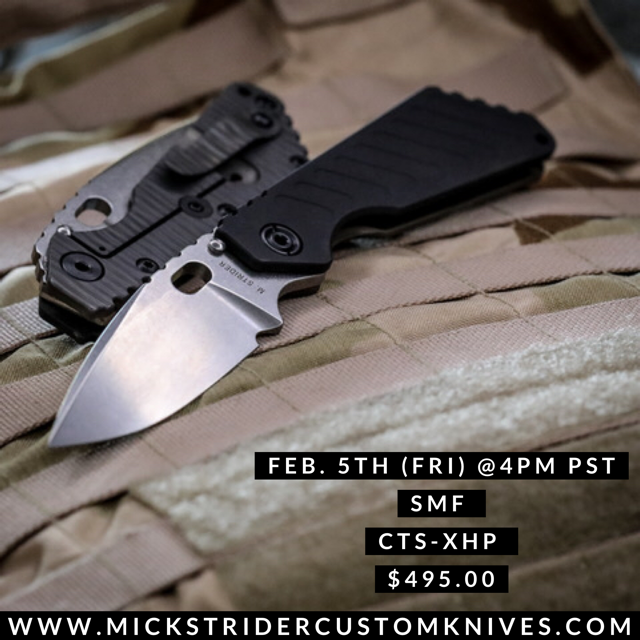 I know, I know. You're excited SMF's are BACK and so are we!
SMF's up for grabs have:
~CTS-XHP blades (HRC 64)
~Hard Ano machined Aluminum non-locksides
~StriderStriped 6AL4V Titanium Locksides
We know you've been patiently waiting.. Let's get down to the nitty gritty of rules.
*ONE PER TRANSACTION*
If you try to circumnavigate this rule, We will void BOTH orders and put you on the naughty list.
NO COMBINED SHIPPING ~ Yeah, We see what you're trying to do so just stop MmmmKay.
Our INTERNATIONAL customers, Please send an Email to Sales@MickStriderCustomKnives.com
See You tomorrow